1880 Train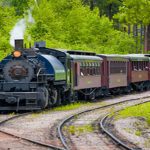 Passengers view vistas of Harney Peak, mining encampments and participate in good old-fashioned fun. Trains follow the original route of the Chicago, Burlington and Quincy Railroad laid down in the late 1880s to service the mines and mills between Hill City and Keystone in a two-hour, narrated 20-mile round trip.
Phone
Address
Keystone and Hill City
Website
---
Bear Country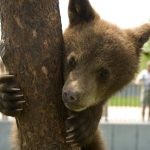 We are on the road to Mount Rushmore. From the comfort of your own vehicle observe black bears, elk, mountain lions, buffalo, reindeer and other wildlife in their natural environment. After you drive take a wildlife walk around our area where you can view park offspring, smaller animals and the must see baby bears.
Phone
Address
13820 S. Highway 16 – Rapid City, SD 57702
Website
https://www.bearcountryusa.com
---
Big Thunder Gold Mine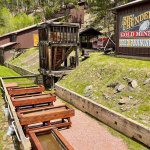 Mining museum in a replica 1895 gold mill, guided tours of an old goldmine, plus gold & gem panning.
Phone
Address
604 Blair St. Keystone, SD 57751
Website
https://www.bigthundermine.com/
---
Black Hills Aerial Adventures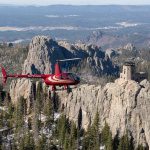 The only helicopter touring company that has permission to operate within the boundaries of the Black Hills National Parks and the Badlands.  Get the best possible views of sites and monuments in the area.
Phone
Address
24564 US Hwy 16/385, Custer, SD 57730
Website
---
Crazy Horse National Monument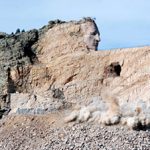 Made of pegmatite granite and was chosen by Sculptor Korczak Ziolkowski and Lakota Chief Henry Standing Bear for the Crazy Horse Memorial®. The elevation of the Mountain is 6,532 feet above sea level and ranks the 27th highest mountain in South Dakota. The Mission of Crazy Horse Memorial Foundation is to protect and preserve the […]
Phone
Address
Custer SD
Website
---
Custer State Park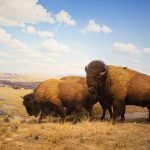 Encompassing 71,000 acres in the Black Hills, Custer State Park is home to abundant wildlife and adventure; camping, hiking, biking, swimming, fishing, or relaxing, there's something here for everyone.
Phone
Address
Custer SD
Website
https://gfp.sd.gov/parks/detail/custer-state-park/
---
Dahl's Chainsaw Art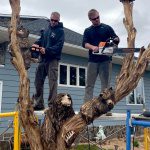 Unique Black Hills chainsaw carvings with extreme detail and masterful precision. These original pieces of chainsaw art are completed from Black Hills pine and other local woods, which adds to their uniqueness. No piece of art is identical to the other and each brother has their own style.
Phone
Address
121 Roy Street Highway 16A Keystone, SD 57751
Website
https://www.dahlschainsawart.com/
---
Holy Terror Mini Golf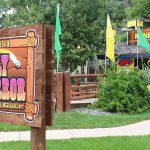 18-hole mini golf course located in the forest near Mount Rushmore National Memorial. Open seasonally, Mid-may through September.
Phone
Address
609 US-16A Keystone, SD 57751
Website
https://www.holyterrorminigolf.com/
---
Keystone Historical Museum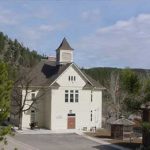 The Keystone Historical Museum is housed in the old Keystone Schoolhouse building of early Victorian architecture.  Built in 1899, it served as Keystone's full-time school until 1988. The Museum houses early day mining tools, historic pictures and photo collections, rock and mineral collections, and historic displays including Carrie Ingalls memorabilia.
Phone
Address
410 3rd St Keystone SD 57751
Website
---
Mt Rushmore National Memorial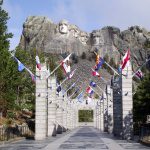 Mount Rushmore National Memorial is a massive sculpture carved into Mount Rushmore in the Black Hills region of South Dakota. Completed in 1941 under the direction of Gutzon Borglum and his son Lincoln, the sculpture's roughly 60-ft.-high granite faces depict U.S. presidents George Washington, Thomas Jefferson, Theodore Roosevelt and Abraham Lincoln.
Phone
Address
Website
---
Reptile Gardens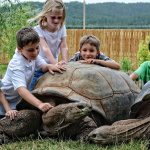 Reptile Gardens has more species and subspecies of reptiles than any other zoo or wild animal park in the world! A premier South Dakota destination that houses some of the world's deadliest snakes and is in the Guinness Book of World Records as the World's Largest Reptile Zoo.
Phone
Address
8955 S Highway 16 Rapid City, SD 57702
Website
https://www.reptilegardens.com/
---
Rockin R Trail Rides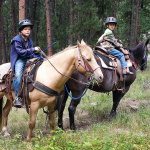 Reservations only. Call to book your trailride!!  Conveniently located only 5 minutes from Custer city and in close proximity to Crazy Horse Memorial, Hill City, Keystone, Mt. Rushmore Memorial and Custer State Park.
Phone
Address
5 minutes from Custer SD
Website
http://www.rockingrtrailrides.com
---
Rush Mountain Adventure Park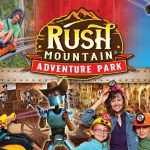 Adventure park featuring Rushmore Cave, a roller coaster, a challenge course, a zipline & more.
Phone
Address
5 Miles East of Keystone on Hwy 40 South Dakota
Website
---
Rushmore Cave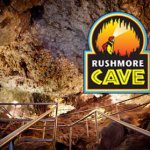 The closest cave to Mount Rushmore! Discover stalactite-filled caverns, cave formations, and the amazing Big Room. Learn from knowledgeable guides about the history and geology that formed the world-renowned Black Hills cave systems. Guided Tours, no reservations needed.
Phone
Address
13622 SD-40 Keystone, SD 57751
Website
---
Rushmore Tramway Adventures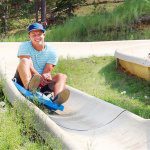 An exciting adventure park with a modern scenic chairlift, an alpine slide, a zipline, and a new Aerial Park that offers a ropes course for climbers of all skill levels. Located just 2 Miles From Mt. Rushmore National Memorial In Keystone, South Dakota
Phone
Address
Keystone, SD 57751 
Website
www.rushmoretramwayadventures.com
---
Sprockets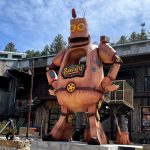 Welcome to Sprockets Fun Foundry This family entertainment center features the largest selection of fully-immersive virtual reality platforms in the United States, plus a modern arcade, a taproom pouring the best in regional brews, and duckpin bowling to really crank up the fun!
Phone
Address
221 Swanzey St Keystone SD 57751
Website
---
The National Presidential Wax Museum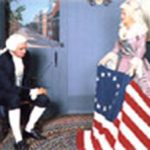 Located only minutes from Mount Rushmore in the beautiful town of Keystone, SD, the National Presidential Wax Museum is an exciting patriotic experience for the whole family. Meet over 100 lifelike wax figures, including all 45 U.S. presidents, all depicted in stunning visual recreations of iconic moments in U.S. presidential history.
Phone
Address
Keystone, SD 57751
Website
---
Wind Cave National Park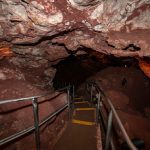 A hidden world beneath the prairie Bison, elk, and other wildlife roam the rolling prairie grasslands and forested hillsides of one of America's oldest national parks. One of the longest and most complex caves in the world, named for barometric winds at its entrance, this maze of passages is home to boxwork, a unique formation […]
Phone
Address
26611 US Highway 385 
Website