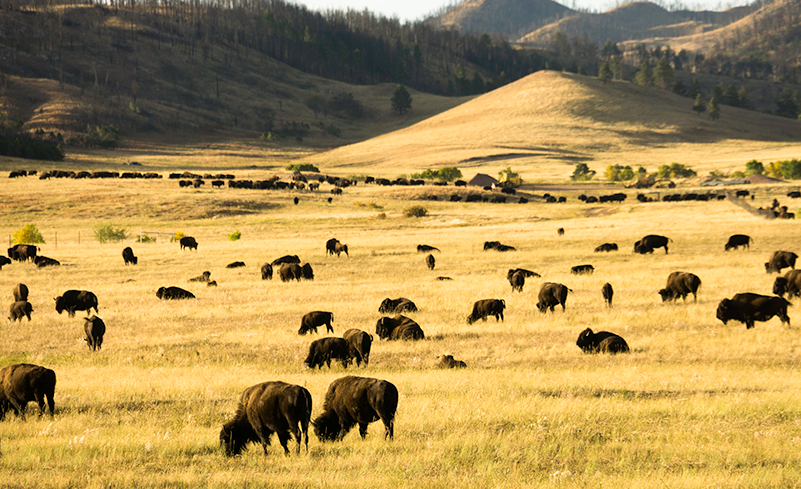 Fall Events and Traditions in the Black Hills of South Dakota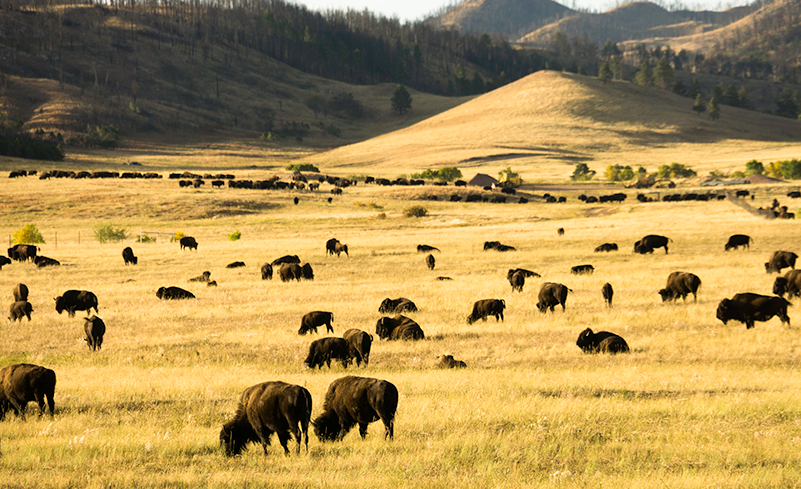 So, you've found yourself in our beautiful Black Hills and you're staying with us at Holy Smoke Resort during the Fall. Welcome! It's so tranquil here; the perfect little getaway spot for a long weekend. But what is there to do here once the summer attractions close? Well, aside from the must-see Legends in Light laser light show at Crazy Horse Memorial and the magnificent Mount Rushmore Evening Lighting Ceremony, the Black Hills of South Dakota hosts a variety of events throughout the Fall. Including one of the most infamous events for our area… Custer State Park's Buffalo Roundup.
The "first official" Buffalo Roundup began in 1965, even though the park has a history of rounding up bison ever since 1914 (before Custer State Park was even officially a park!). The difference was the herd wasn't quite as large and so it didn't require an annual event like it does today – with approximately 1,300 bison. 
While spectators come from all around the country for this unique sight, the Buffalo Roundup is actually a critical management tool for Custer State Park in maintaining a strong and healthy herd. The history of the event and how it transformed into a three day arts festival featuring over 100 vendors with South Dakota made products, an auction, and even an application process for riders to join the roundup is fascinating. 
Our outdoor adventure visitors will appreciate the Fall Volksmarch at Crazy Horse Memorial. This 10K route (round trip) takes approximately 4 hours for hikers to complete and is set at your own pace. The terrain is described as "hilly and rough with some steep inclines." If you stay a few days longer, marathoners have the opportunity to also join the Run Crazy Horse Marathon and Races! The event hosts a half marathon, full marathon, and a 5-person marathon relay. 
If running or hiking isn't your thing, you can still soak up and enjoy the Native American culture by attending the Black Hills Powwow. This weekend-long event has been running for over 30 years. The Black Hills Powwow attracts hundreds of dancers, singers, artists, and attendees to enjoy a fine arts show, He Sapa Win pageant, tournaments, and a wellness symposium for youth among other entertainment.
Young adult travelers (or even those who enjoy people watching) may be interested in DEADWEIRD. This Halloween celebration is held annually in historic Deadwood, South Dakota. Yep. That TV show. People dress up in elaborate costumes while walking the streets, enjoying the various festivities. Most years consist of a costume contest, monster ball, live bands and entertainment, dancing, and prizes!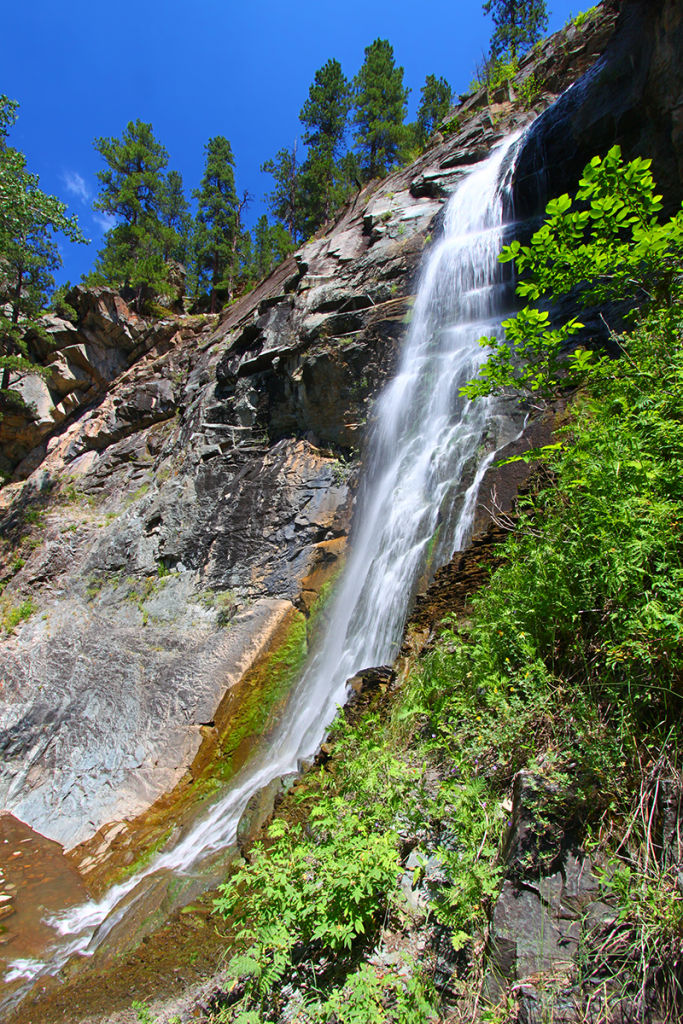 Our lovely Black Hills is also home to gorgeous scenic drives; so while not an official "event," we do encourage our Fall visitors to take advantage of the view. Spearfish Canyon in particular is popular among the locals and we highly encourage you to not only make the drive, but to take a leisurely stroll to view Bridal Veil Falls, Roughlock Falls, and Spearfish Falls. Bring a good pair of shoes! Another favorite is Iron Mountain Road, also known as 16A (we're really close, by the way!), for its fun curves, stunning surroundings, and breathtaking and iconic views.
See? We have many events for you during the Fall! And Holy Smoke Resort is the perfect place to stay! We're tucked into the hills to offer you peace and quiet seclusion after a busy and exciting day, but we are also conveniently located to any of these events you, your family, and your friends have come to enjoy.