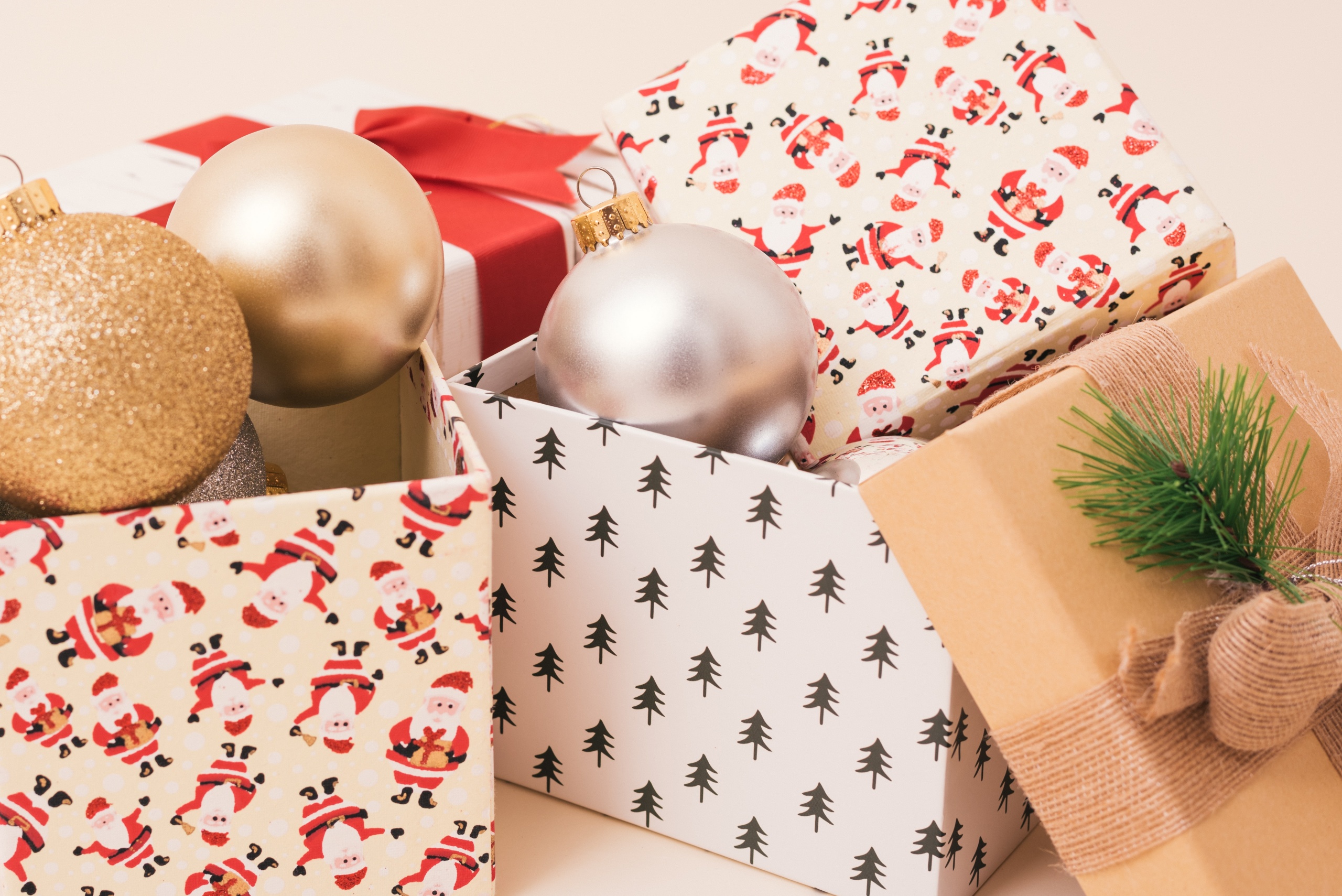 Holiday shopping in the Black Hills – Small Businesses
We all know someone who decorates for the holidays as soon as it gets cold. Even businesses have begun to stock their shelves with shiny ornaments and stuffed Santa's in hopes of making up for lost sales earlier in the year. Local businesses are feeling the squeeze major retailers have over them this holiday season.
We all know Christmas is a very fun time of the year with all the activities that follow with it: Christmas parades, hot chocolate, hallmark movies, and the food that comes with it. But it can also be a stressful holiday for individuals and families when it comes to shopping for gifts for the special people in your life. When you're thinking about what to buy and where to buy your gifts try thinking about shopping at small businesses in the Black Hills during the holiday season.
Keystone, SD
Join them for a Victorian Christmas in Keystone on November 18th-19that the Keystone Community Center & Library. The parade is going to be held on the evening of the 18th at 6pm. The lineup starts on the west end of Swanzey St. at 5pm. The parade will end at 1101 Madill St at the Town of Keystone Community Center.
Rapid City, SD
O & A Farmhouse is a tribute to owner Sue McCormick's parents Olaf and Alfa and her family's cattle brand. Down at the Farmhouse in the historic RC Fruit Building you will find the latest fresh finds in women's clothing, antique furniture, and home décor.
Found by Weathervane, A local family-owned business established in 1999. Specializing in Gifts, Home Décor, Gourmet, and women's Apparel & Accessories.
Christmas Village located on Hwy 16 outside of Rapid City on the way to Mt Rushmore. Just past Old MacDonald's Farm and before Putz N Glo. Christmas Village has everything you need and more! From Christmas décor such as ornaments, garland, trees and even gifts to buy for your family members.
Spearfish, SD
Freckled Fox, A cute boutique located behind Papa Murphy's, Freckled Fox is the personality that starts with thrifting for vintage suitcases to rummaging at the family farm for corrugated metal, and every fixture has a story. They have a 500 sq. ft. garage turned storefront in Spearfish, South Dakota, has been enhanced by these pieces creating a cozy, eclectic aesthetic.
2 Broke Girls Boutique, located in Spearfish, South Dakota in the Black Hills. Women's fashion, timeless pieces, online boutique and boutique fashion.
Real Deals for home decor & fashion for every style & season!
Deadwood, SD
Black Hills Gold is a style, a trademark, a tradition of jewelry incorporating a basic design of wild grape clusters with vines and leaves of pink, green and yellow. These three colors of gold are created by mixing copper or silver with gold bullion. The design is still used today and has worldwide recognition and popularity. Owners of Black Hills Gold jewelry usually have a collection of several pieces and often think of it as a keepsake. Thousands of items from all four brands. They carry brands such as Landstrom's, Mt. Rushmore Gold, Stamper and Gold Diggers. We have a wide selection of Black Hills Gold Jewelry and Diamonds.
Happy Days Gift Shop; Great memorabilia, collectibles, and souvenirs such Wild Bill, Elvis, Marilyn, Betty Boop, Dean, Coca Cola, John Deere, and more! Such as collectible figurines, cards, Monopoly, games, shirts, cans, cups, original posters and so much more. Betty Boop and Betty Page, James Dean and James Cagney. Just about anyone in movies of that romantic era. And don't forget the western favorites — John Wayne, Hopalong Cassidy, Roy Rogers and Dale Evans, Gunsmoke. This place is worth seeing!
Hill City, SD
Jewel of the West Boutique is a fascinating place where you are bound to find something you love every time you visit. This locally-owned clothing boutique stocks women's clothing with jewelry, shoes, and handbags to match. So, finally, here is a place where you can create a complete look from head to toe in one store.
Although there is so much more, we can suggest to you, definitely make sure to check out these stores for your holiday shopping needs! If you're looking to purchase an experience for a loved one, Holy Smoke Resort is always taking reservations and is the perfect present! Contact us to reserve a spot for the upcoming season!