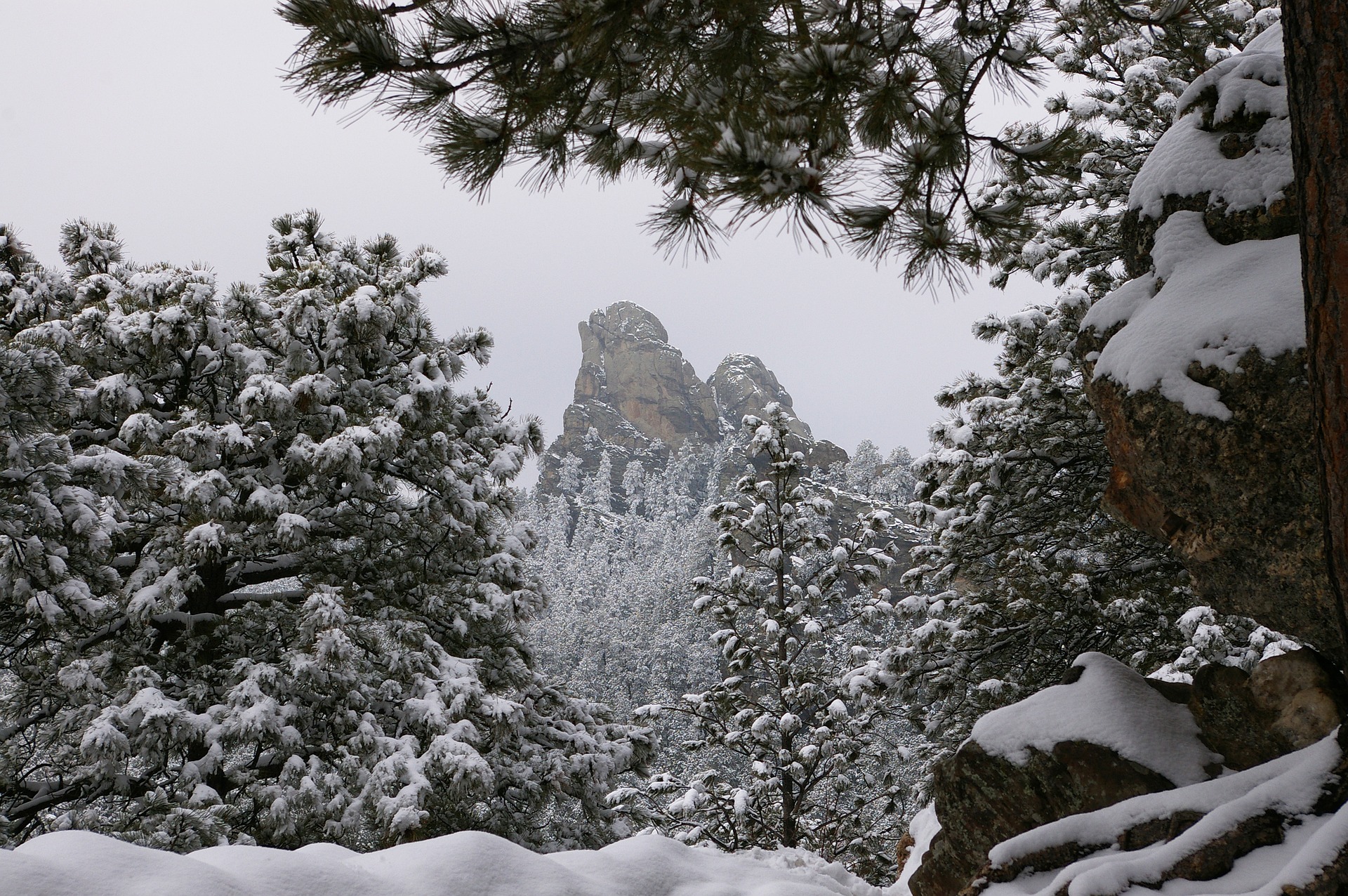 Holidays in the Black Hills
The holiday season is a spectacular sight in the Black Hills of South Dakota!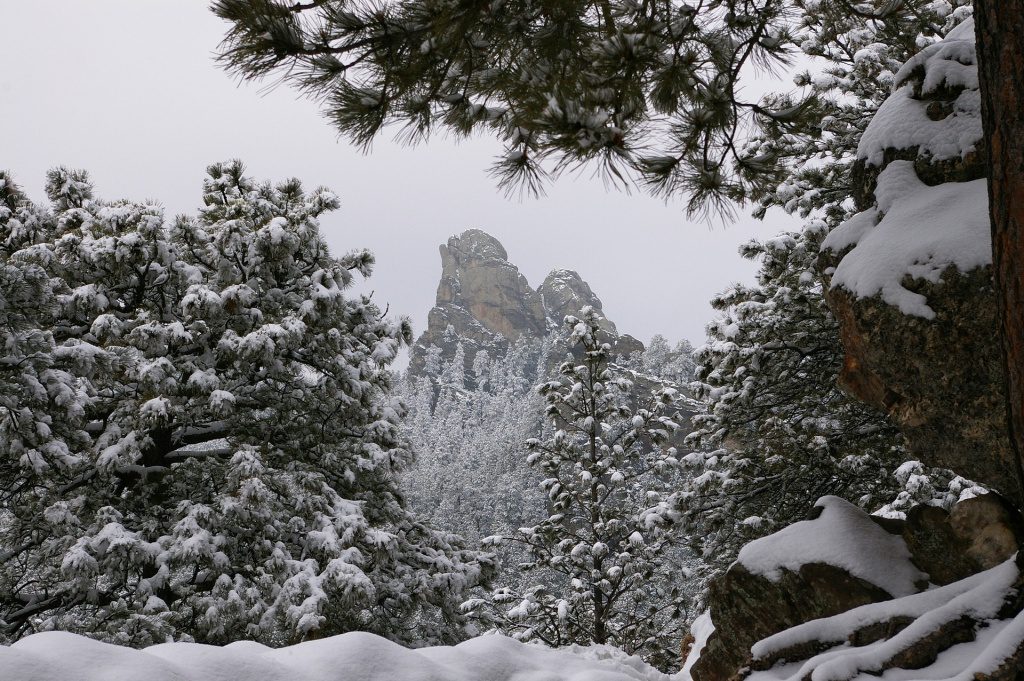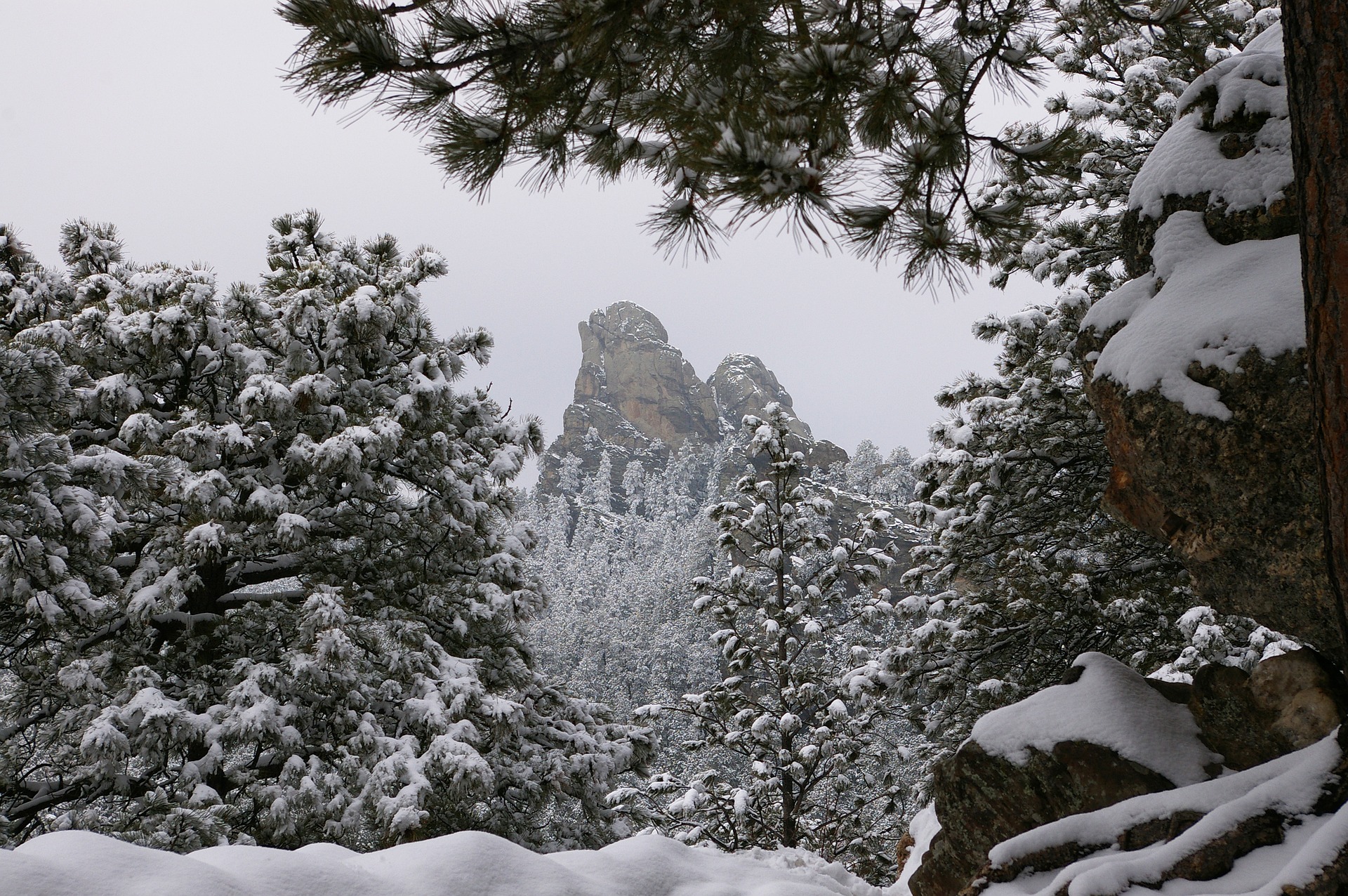 While we close for the season by mid-October, we still recommend Keystone and the Black Hills for your winter stay. 
South Dakotans are known for the hometown hospitality and the Holy Smoke Resort staff is no different. During the Spring, Summer, and Fall, we make it a point to treat each one of our guests like family (the good and the bad, haha). It only makes sense that we would continue to look out for our family and friends by recommending some incredible options for how you and your loved ones can enjoy the area, should you find yourself in Keystone during the holiday season!
Many of the annual holiday events that take place in the Black Hills have become long standing family traditions; for visitors and the locals. With a wide variety of festivities happening, there is easily something for everyone. 
Families with young children will want to check out The Holiday Express – 1880 Train for a traditional Christmas story, hot cocoa, and cookies baked by Mrs. Claus! Then, make sure to make a swing into Storybook Island for their Christmas Nights of Lights celebration and see favorite storybook characters and statues decorated for the holidays.
Young adults and couples will enjoy the festivities at Rapid City's Main Street Square, including ice skating, the Winter Market (which features local vendors), and the close proximity to great restaurants and nightlife. If you're looking for live entertainment or a historical experience, check out the events in Historic Deadwood to fill your travel itinerary!
Outdoor enthusiasts will love the snowmobiling and snowshoeing opportunities, skiing and snowboarding, and hiking trails that allow for breathtaking views. This part of the country with a light dusting of snow is truly magical. You must come see it for yourself!
If you find yourself in western South Dakota during the holidays, be sure to check out some of the favorites we've shared with you! If you go to any of them, let us know about your holiday experience. You can share photos and stories with us on our Facebook page, and tell us know which ones were your favorite.
Will we see you next season? You can make your RV site, cabin, or vacation home rental reservation anytime throughout the year! Just give us a call and let us know when you'll be staying.
Until then, stay warm!