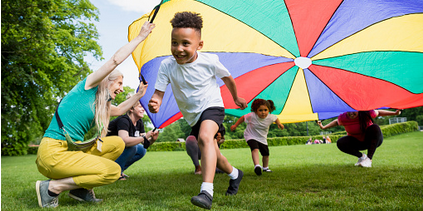 Kid-Friendly Attractions in Keystone SD
Keystone, South Dakota is a charming town located in the heart of the Black Hills, and it's a great destination for families looking for a fun-filled vacation. With a wide variety of activities and attractions, Keystone offers plenty of options for kids of all ages. Here are some of the top kid-friendly attractions in Keystone, perfect for families staying at the Holy Smoke Resort.
1. Mount Rushmore National Memorial: This iconic monument features the faces of four American presidents carved into the side of a mountain, making this both an educational and entertaining stop. Start with a walk down the Presidential Trail, the 0.6 mile trail provides changing views of Mount Rushmore as you walk among granite outcrops and through ponderosa pine trees. Starting from the Grand View Terrace, As you face the mountain go to the far left side to begin the trail. The first 0.2 miles is a handicapped accessible trail to the base of Mount Rushmore. The final 0.4 miles has 422 stairs and brings you back to the Grand View Terrace. If you're lucky, you might come face to face with a mountain goat, but please respect their privacy by going around them.
https://www.nps.gov/moru/planyourvisit/index.htm
2. Rushmore Tramway Adventures: Rushmore Tramway Adventures, the ultimate family-friendly adventure park with exhilarating experiences and priceless memories, will make your journey even more enticing. Enjoy a relaxing ride on their chairlift, feel the rush as you race down their slide at maximum speed, strap up and float along their zip lines, attempt downhill tubing or visit the new Aerial Park that's designed for all expertise levels.
https://rushmoretramwayadventures.com/
3. National Presidential Wax Museum: The National Presidential Wax Museum is an exciting patriotic experience for the whole family, and it is in Keystone, South Dakota, a beautiful town just minutes from Mount Rushmore. With over 100 exact wax figures, including every one of the 46 U.S. presidents, all portrayed in visual entertainment of U.S. official history.
With a self-guided audio tour that explains the context and history of each scene, discover the stories behind the faces. A seven-minute theater video shows the museum's ten artists creating America's leaders out of wax and bringing a vision to life, demonstrating the process of wax sculpture.
https://www.presidentialwaxmuseum.com/
4. Holy Terror Mini Golf: In Keystone, the Holy Terror Mini Golf Course is located on top of a slope covered in pines. Named after the last dynamic mother lode in Cornerstone, the course will have you "screamin' mulligans" as you putt around gold-spotted stones, up steep slopes, down through the mine and around the water stream. The entire family will never forget this mini golf experience!
https://www.holyterrorminigolf.com/
5. Big Thunder Gold Mine: In Keystone, South Dakota, visit the Big Thunder Gold Mine, which plays off the Black Hills Gold Rush legend. Big Thunder Gold Mine has something for everyone, from taking a guided tour of their historic gold mine to trying your luck at their on-site gold panning. On a Claim Panning Adventure, join the group in the wilderness of the Black Hills and pan by historic Battle Creek in the same way that miners did in the past.
https://www.bigthundermine.com/
6. Keystone Historical Museum: The Keystone Historical Museum is located in the original Keystone Schoolhouse, a Victorian-style building constructed in 1899. The school remained open until 1988. The museum displays a fascinating collection of mining tools, rock and mineral samples, and historic photographs, including a collection of Carrie Ingalls' memorabilia. It also features a display of old roll-top desks, an antique organ, and classrooms, providing a unique glimpse into Keystone's past.
http://www.keystonehistory.com/index.php/about
7. Black Hills Central Railroad: The historic 1880 Train offers a 20-mile scenic roundtrip through the Black Hills between Hill City and Keystone. Kids will love the chance to see the sights from a different perspective and experience the thrill of riding on a real steam train. Visit their website for a schedule of special events like the Wine Express, Oktoberfest, and Holiday Express trains!
https://www.1880train.com/events.html
In conclusion, Keystone, South Dakota offers a wide variety of fun and exciting attractions for kids of all ages. From outdoor adventures and historic sites to unique experiences and museums, there's something for everyone. So, pack up the family and head to the Holy Smoke Resort for a vacation full of unforgettable memories.