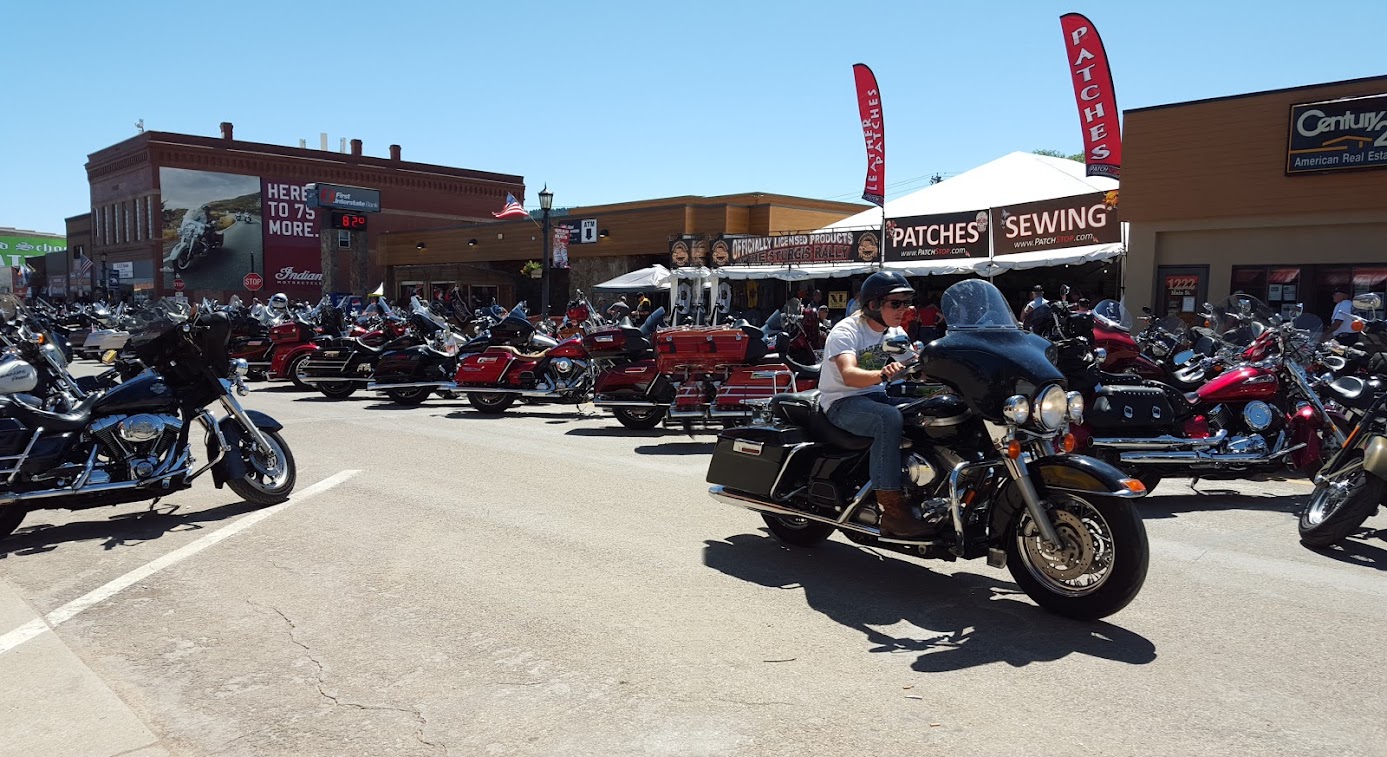 The Sturgis Motorcycle Rally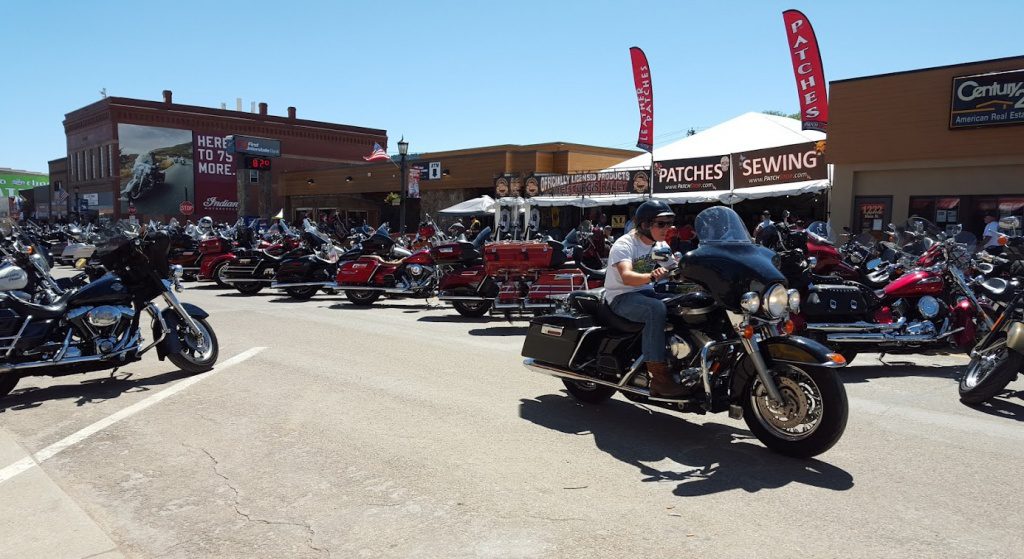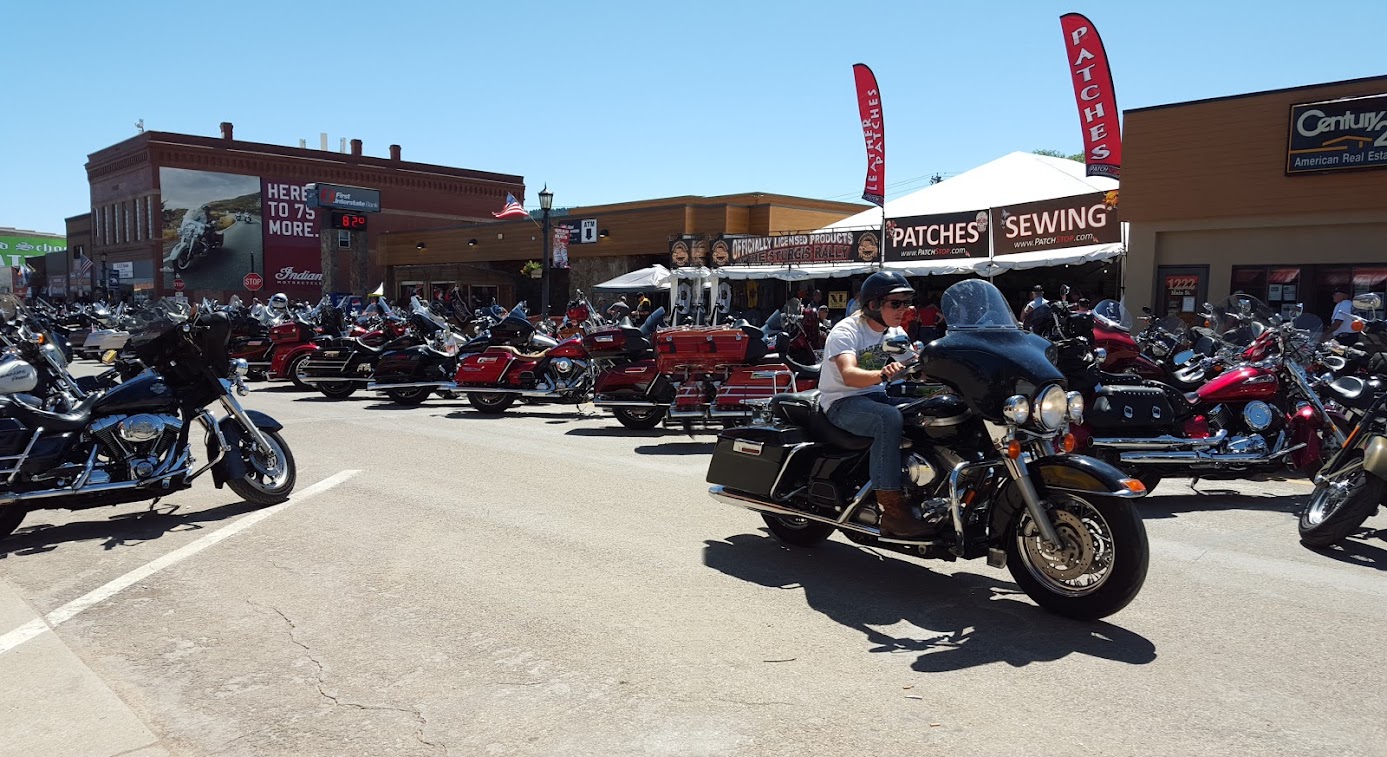 The Sturgis Motorcycle Rally (also known as Sturgis Bike Week, Sturgis Bike Rally, etc.) is hands down one of the most notorious motorcycle rallies in the United States. South Dakota locals will be able to tell you it's one of the largest events within the state and west river South Dakota sees hundreds of thousands of motorcycle enthusiasts (on average around 500,000 people, with the high being over 700,000) from all over the country come to the Black Hills area over the course of ten days!
The Sturgis Rally started in 1938 by a group of Indian Motorcycle riders and initially began for stunts and races! Since then, The Rally has grown into the largest gathering of bikers in the United States; an event filled with vendors, concerts, parties, and introducing riders to the beautiful scenery of the Black Hills of South Dakota. Beginning the full first week of August every year, we look forward to our returning regulars and welcome newbies to the area.
Most bikers attending will drive campers, RVs, and trucks while towing a motorcycle trailer, then riding their bikes to and from Sturgis during the week; especially those traveling thousands of miles to South Dakota. Many visitors come to our area for more than just the motorcycle rally. Several opt to come before or stay after the Rally ends to enjoy Keystone and the surrounding Black Hills area's family attractions, national parks, and outdoor activities – meaning that a camper, an RV, or an additional vehicle is a must-have during their vacation!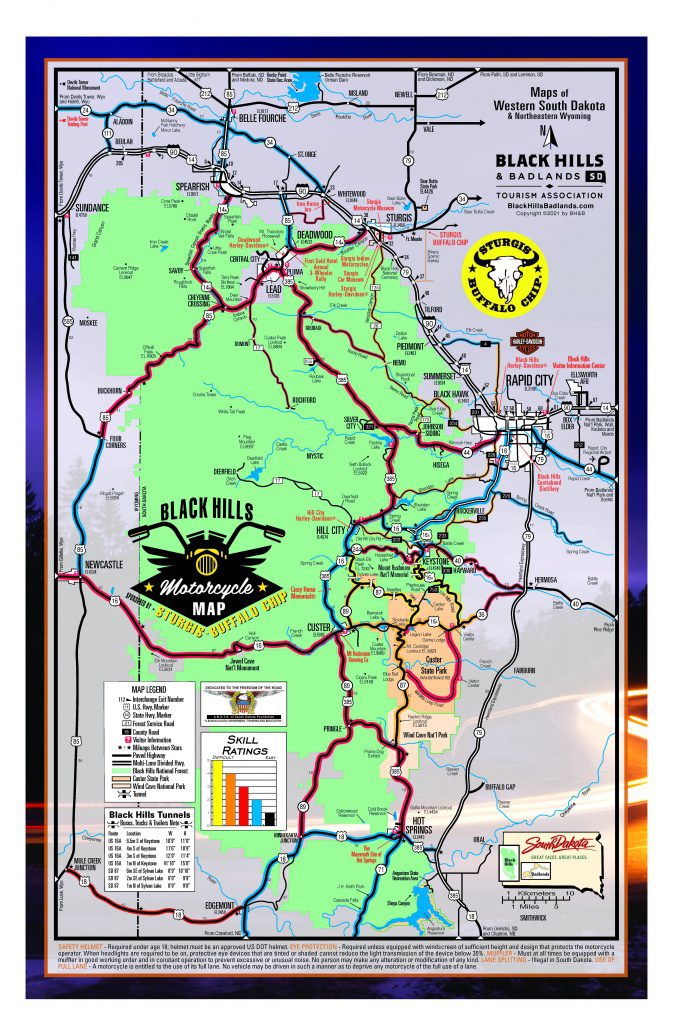 Being located in Keystone, South Dakota, Holy Smoke Resort is a prime spot to stay for these visitors. Our RV park offers 65 feet to 78 feet long pull-through sites, 50 amp service, full hook ups, water and sewer, free wifi, and electricity. Our cabins are equipped with modern facilities, are fully furnished, and have air conditioning. The best part is we are centrally located to everything you could want to see and do during your trip here in the Black Hills; including a gorgeous motorcycle route to Sturgis.
For our bikers, Black Hills Area Maps have been created to show various rides throughout the area along with an accompanying key to help you match your desired ride with your current skill level.
One of the favorite rides among intermediate riders includes Iron Mountain Road, which starts with Highway 16A – exactly where Holy Smoke is located! The route will take you through fun curves through the Black Hills and connects you to Highway 385, taking you into the historical towns of Lead and Deadwood, then finally through Boulder Canyon right into Sturgis.
Do you have time for a detour? More advanced riders enjoy the challenge of the Needles Highway. While on Highway 16A, you can venture West onto S. Playhouse Rd. which will have you on the second best scenic road in the Black Hills to ride – the Needles Highway. This route incorporates the natural beauty of western South Dakota, while the curves, dips, and inclines will upon your skill and savvy as a motorcyclist. After The Needles, you'll be back to Highway 385 and you're headed on the way to Lead and Deadwood.
Another popular question we receive is how to see Mount Rushmore! To ride through scenic views of Mount Rushmore National Memorial and the Crazy Horse Memorial, head South from Holy Smoke Resort toward Highway 244 which will lead you straight to the mountain of Presidents. Continuing West on Highway 244 will lead you to Highway 385, and you'll be rewarded with the view of Crazy Horse Memorial. Staying on this road will land you right into the quaint town of Custer. Should you choose to venture through Custer State Park, we caution our motorcycle visitors… the buffalo are not a fan of the loud pipes! From Custer, you'll be able to choose from several other ride options within the Black Hills area.
During the Rally, guided and group rides are also organized if you're interested in meeting new people or don't feel like riding solo the entire time.
The Sturgis Motorcycle Rally is an event we look forward to every year. The returning faces of past guests is always a treat and we love to hear what they've been up to over the past year. New riders, couples, and families find us and it's a pleasure to meet new faces.