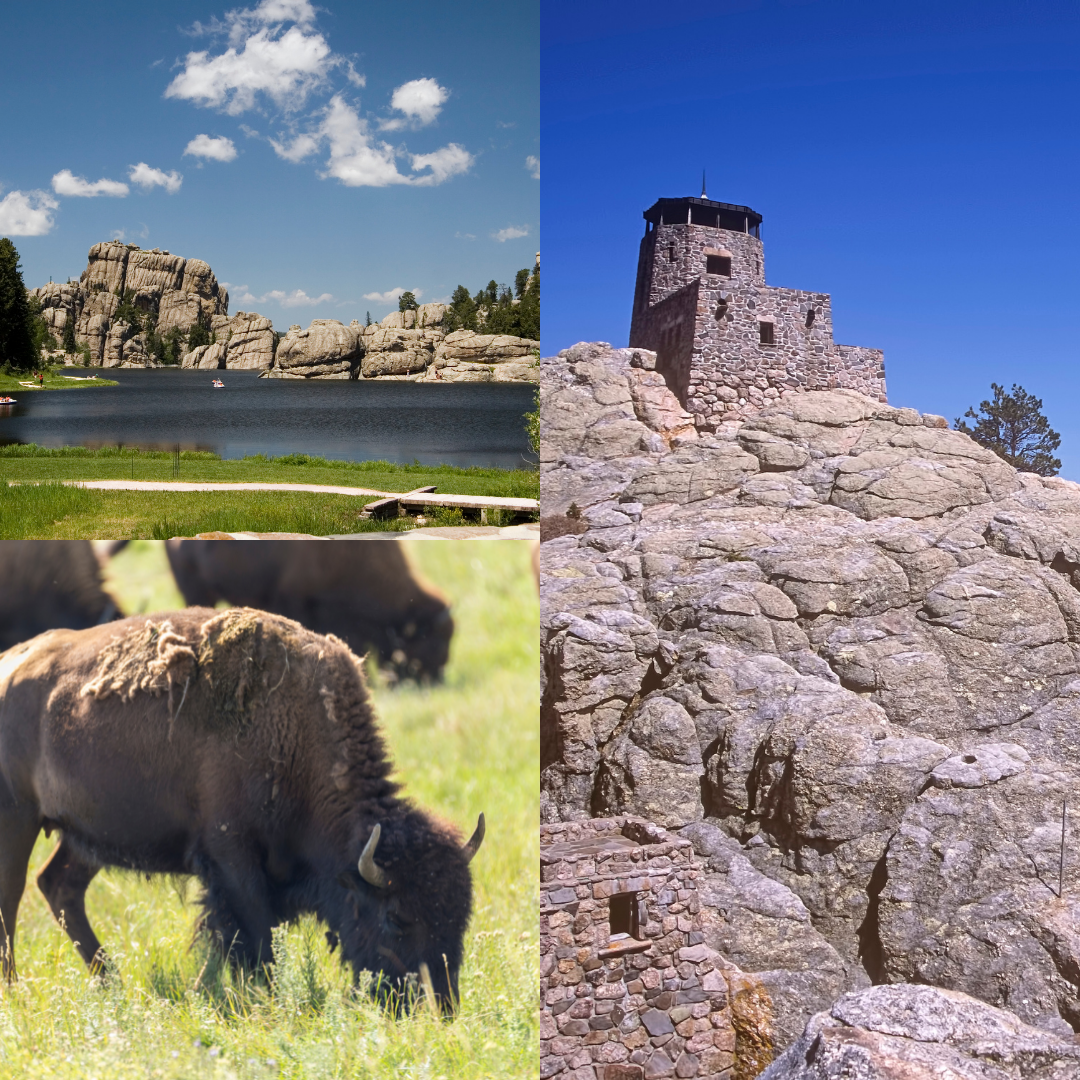 Outdoor Adventures in the Black Hills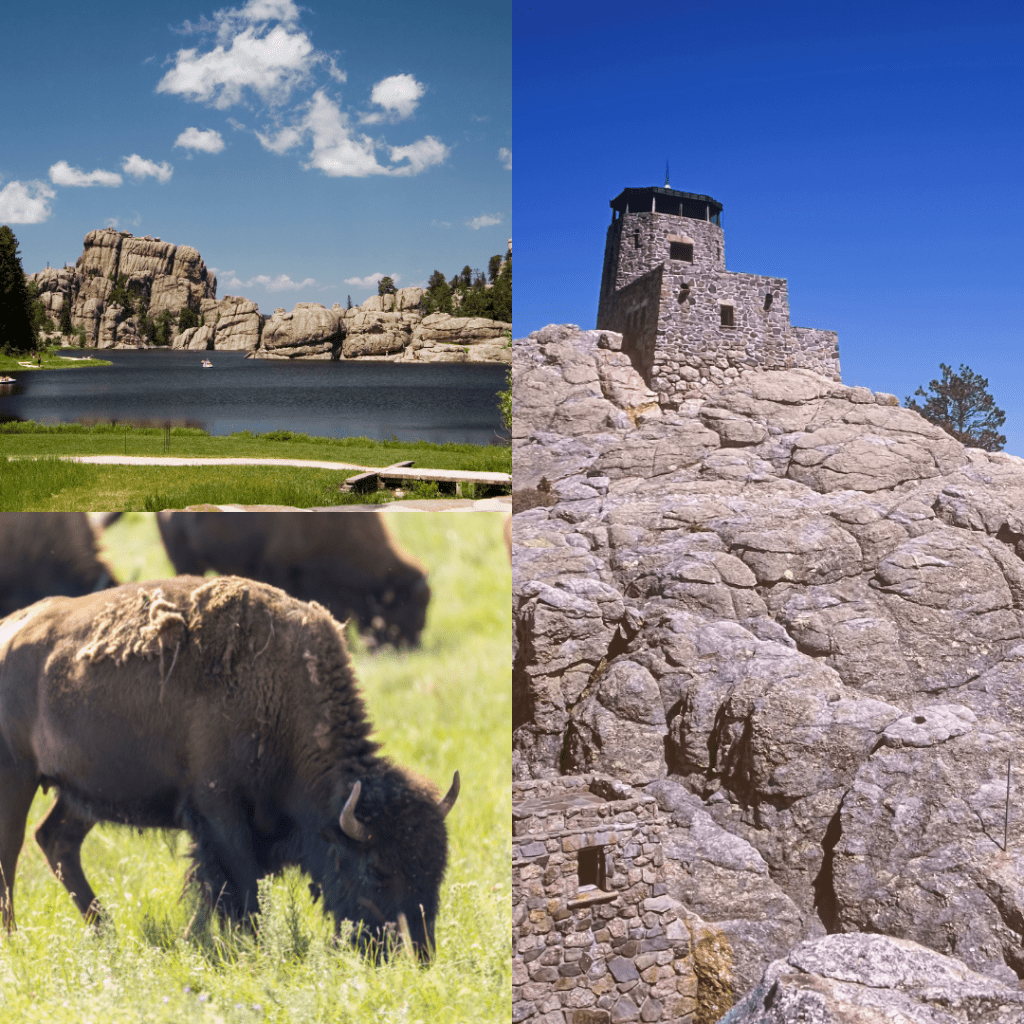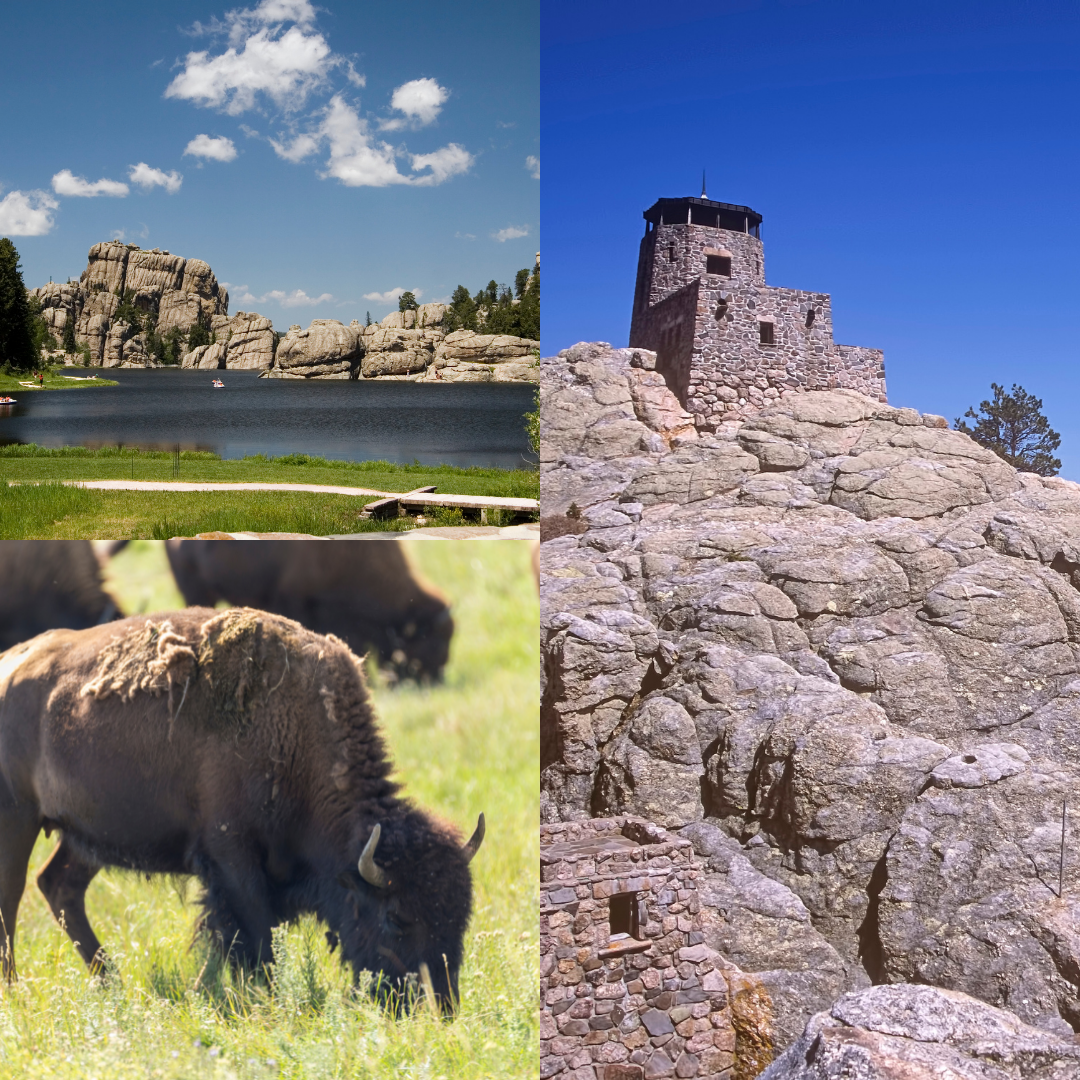 Here in the Black Hills of South Dakota, we pride ourselves on the abundance of outdoor experiences – not just for the locals, but for the travelers who come visit!
Most of our favorites are right next to Keystone – right next to Holy Smoke Resort.
Aside from the obvious, Mount Rushmore and Crazy Horse Memorial, the Rushmore Tramway Adventures, the Rush Mountain Adventure Park, Big Thunder Gold Mine, and 1880 Train are just a few we want to shout out.
But our area has everything from hiking, cruises, mountain biking, paddlesports, and rockclimbing – plenty to do while you're here exploring the area!
Hikers will enjoy Black Elk Peak – previously Harney Peak – a natural, historical, and cultural gem to our Black Hills Area. The trail ends at the fire lookout tower, which is only accessible by a hiking trail (just under 4 miles). You'll start out near Sylvan Lake in Custer State Park. We would say the trail is moderately difficult, but because of its significance and popularity, the trail is heavily traveled. 
TIP: Many mountain bikers also enjoy the same trails as hikers, so be sure to take out the ear buds and watch out for your fellow adventurers!
Bikers (motorcycles) will appreciate Iron Mountain Road, one of the most scenic areas of our great country. The turns are fun and the views are truly spectacular, unlike any you've ever seen! We promise you'll have a great time.
For bikers here for the Sturgis Rally, we recommend being exceptionally cautious as some of the turns do not give you a direct line of sight for oncoming traffic. We would recommend arriving a few days before the Rally or extending your stay to a few days after for increased safety precautions.
Mountain bikers, shouldn't feel left out either! The Black Hills offer many different trail experiences at a variety of difficulty levels, so there's something for everyone.
The Centennial Trail (also open for hiking, backpacking, and horseback riding), George S. Mickelson Trail (also open year-round for our off-season guests) and Storm Mountain Trail (another popular hiking trail) are our top three picks – but there are several others to enjoy on our side of the state as well.
If you're more interested in water activities, our lakes and reservoirs offer the opportunity to beat the heat by boating, kayaking, and canoeing! If you don't have a way to bring your own equipment, families and travelers have the ability to rent from a majority of local businesses.
For the brave, you can also rockclimb in Custer State Park, at Devil's Tower National Monument, Falling Rock, Spearfish Canyon, and more! We recommend you are an experienced climber and have a spotter or a group with you for this specific activity. We want everyone to stay safe and have an enjoyable vacation! If you're a beginner or traveling solo, you should look into Sylvan Rocks, a climbing school and guide service and only 24 miles from us!
TIP: We suggest anyone venturing out for the day to bring some snacks, sunscreen, and a few bottles of water with you. If you've forgotten any these necessities, we have some available at the office or if you're looking for a place to eat, we can recommend restaurants based on where you'll be spending your day!
Ready to book your stay? Give us a call or find your cabin or RV site on our website.