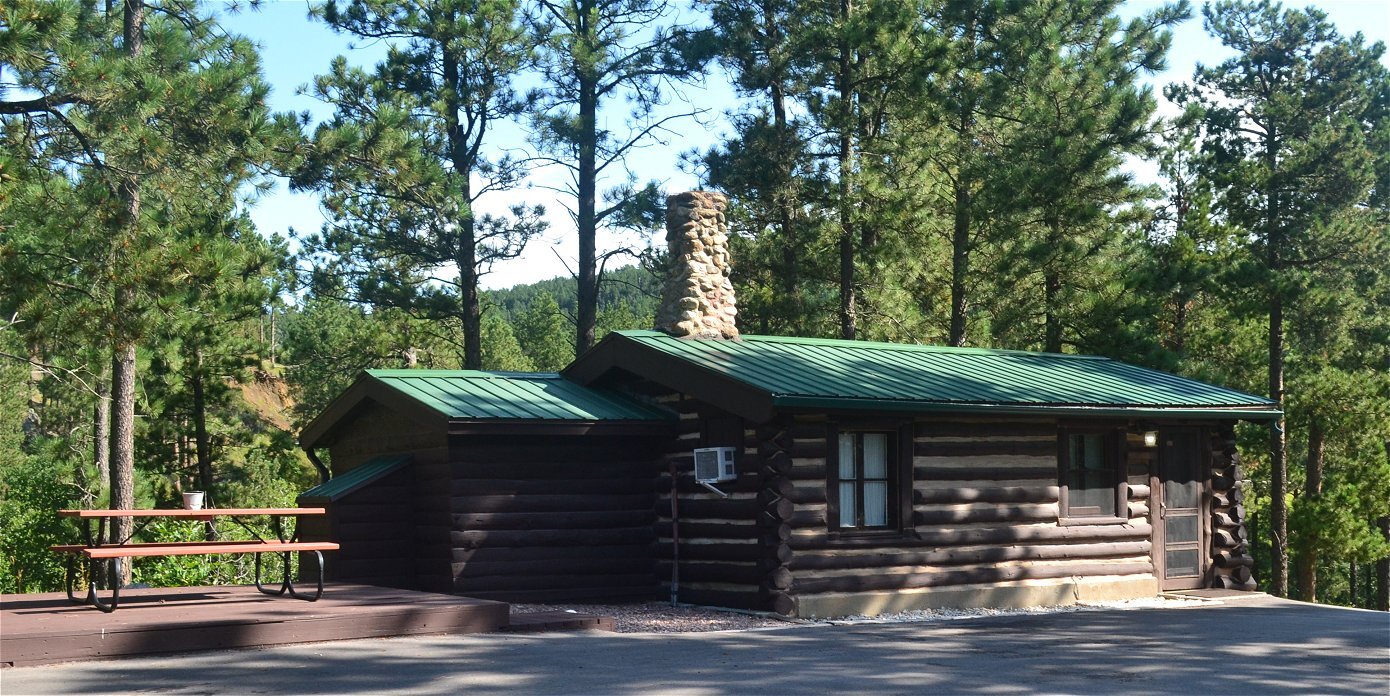 Summer Camping in the Black Hills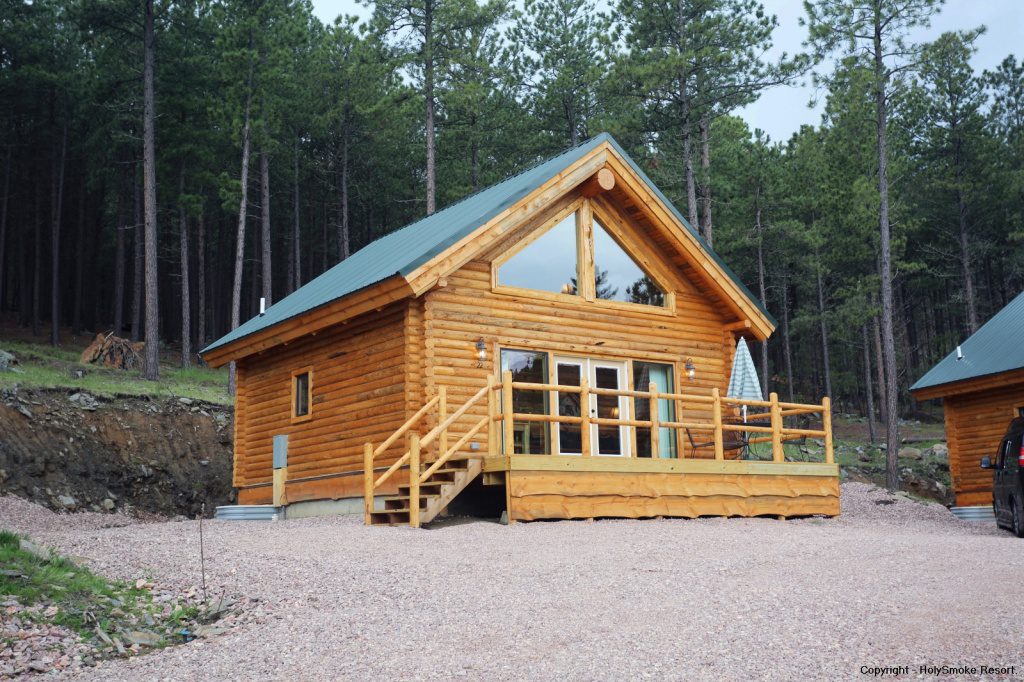 Cabins, vacation homes, and RVs… oh my!
What is your preferred way to camp during the summer?
Cabin camping lets you and your family be in the great outdoors, while keeping their preferences for a comfortable vacation experience. Being one with nature doesn't mean you have to undergo the discomforts and inconveniences that traditional tent camping comes with. In fact, cabin camping offers a long list of perks and some cabins are complete comfort for families traveling during the summer and is a popular option for many of our guests!
Cabin camping means…
A structurally sound place to stay with the comforts of home, but away from home.
Most cabins come with amenities and utilities that offer you the same flexibility and comfort of home, without bringing everything and the kitchen sink. For example, each of our cabins are equipped with modern facilities – air conditioning, satellite TV, wifi, fully furnished (all queen size beds!), and are complete with a full kitchen!

The full kitchen ensures a way to cook meals without worrying about a possible burn ban or hauling coolers and cook-top options with you during your stay. This is incredibly appealing to our travelers who are trying to pack light and have planned to travel across the midwest and have several other stops planned.
That's not even addressing the lovely indoor plumbing and electricity.

Multi-generational families will see the benefit as well since sleeping arrangement for infants, young children, and grandparents are more comfortable than an air mattress (or the ground).
Something our travelers should know, is the Black Hills are also no stranger to thunderstorms or hail weather during the summer. This means a cabin would provide adequate and safe shelter during the night! (PS – bikers coming for the Sturgis Motorcycle Rally should take the appropriate measures for the weather too!)
Little to no consuming campsite setup – which more time for fun!
Tent camping requires a lot of setup (and equipment!) to bring and cuts into valuable family bonding time. Especially for larger families when tent camping could also mean multiple tents! Whereas a cabin offers more comfortable sleeping arrangements without the extra packing (and unpacking).

Instead, your time can be spent enjoying the beauty of the Black Hills in South Dakota – and if you're only here for a few days, we've built an ideal two-day itinerary as a suggestion for how to spend your time here! Of course, if you're here longer or have other interests, you can always let us know more about your trip and we would be happy to help you plan so you get the most out of your experience.

Enjoy the Black Hills while staying IN the Black Hills!

Camping is about enjoying the great outdoors, being one with nature, having adventures, and creating memories. Cabin camping provides a great balance between hotels (often located in more populated areas, away from nature, and/or in a city) and RV or tent camping.

For families looking for a place in the Black Hills or in the Keystone or Hill City area, you'll wake up to the smells of pine, a breathtaking view, and a tranquil setting with our cabins!
Still unconvinced about cabin camping? Holy Smoke Resort also hosts 21 spacious, shaded RV sites and our RV park is open mid-April through mid-October! In addition, our vacation homes available for visitors to the Black Hills are great for larger parties or multi-family vacations looking to bunk together.